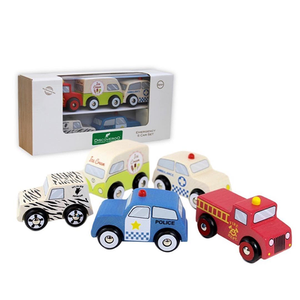 Ambulance, Police Car, Fire Engine, Taxi, Wildlife Rescue and Ice Cream Truck.
Made from Plantation Tea Wood.
Size: 8 x 6 x 5.5 cm per piece, except for the Fire Engine and School Bus, which are 9.5 cm long.
Suitable for 18 months and over - there are no parts that protrude or can come off.