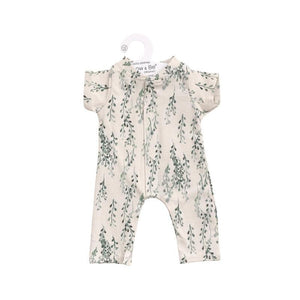 This doll romper in our gorgeous String of Pearls design is absolutely adorable!
This romper is made from our organic cotton / elastane blend so even dolls are taken good care of, as well as your wee ones.
Designed to fit 32-38cm dolls.
All our organic cotton garments are GOTS Certified, so you can be sure of the quality you are purchasing, that there are no nasties in the processing of the cotton and that it has been responsibly farmed.

Designed in New Zealand by Burrow and Be, and ethically made by our friends in India.
Please note: Dolls sold separately.