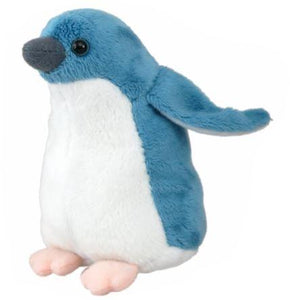 The Mini Little Blue Penguin Soft Toy and Finger Puppet is an adorably tiny plush version of the world's smallest penguin, the little blue penguin or kororā.
Although their conservation status is At Risk – Declining, little blue penguins are reasonably common in Wellington Harbour.
Collect them all or choose your favourite bird.
Ages 3+
Approximate Dimensions: 9cm x 10cm x 16cm
Material: Plush
Finger puppets offer children the opportunity to create in their minds and with their hands, making it easier for them to express their ideas, feelings, and represent experiences of daily life. It also encourages creativity, as it is the children who decide what the puppets will say or what actions they will represent.