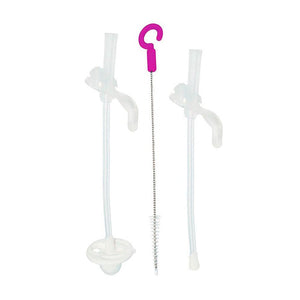 PLEASE NOTE: The OLAF and the PRINCESS design Replacement Straws fit all the Sippy Cups if these ones are out of stock.
Essential straw and cleaning kit - for the b.box V2 sippy cup.
Comes with 2 straws and a straw cleaner.
To replace straws, remove straw by pulling base of the straw to the side with your thumb and pull down to release. Cleaning brush is designed to clean inside the straw.
Dishwasher safe.
Made from PP and silicone, steel weighted ball.
BPA, Phthalates and PVC free.