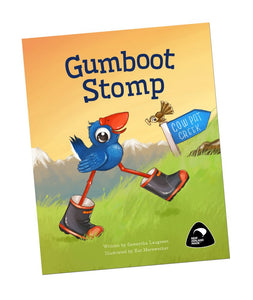 Gumboot Stomp
By Samantha Laugesen.
Hot on the heel of his first adventure Stuck In Poo, What To Do? Luke the Pook is back with this foot-stomping celebration of a tried and true Kiwi favourite, the gumboot!

With its easy rhyme, kiwiana story line and bright, colourful illustrations this will soon become a favourite story in your household.

Great overseas gift idea.